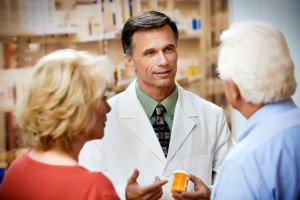 Pharmaceutical Marketing Strategies:
More Than Just a Vendor
There is a reason why AlphaScrip has been an industry leader for over 25 years. Our reputation as the go-to-provider for pharmaceutical marketing programs is a result of our carefully constructed business strategy. A privately-held firm, AlphaScrip is free to focus on offering customers an expertly executed, dependable experience that puts them at ease. Our combination of low overhead, propriety technology and automated processes provides AlphaScrip with a significant competitive advantage in pricing our programs and services.
Co-pay Assistance
AlphaScrip created the co-pay assistance and voucher business in 1991. Our unparalleled industry experience, nationwide pharmacy network, and capacity to work with different marketing platforms enable us to handle obstacles that would overwhelm most other vendors.
For past 25 years, AlphaScrip's core business line has always been administering voucher and co-pay programs. While AlphaScrip has the ability to administer all aspects of a program, it also has the flexibility to work with other vendors. The AlphaScrip core product offering includes: Samples for Healthcare Professionals, Co-pay Assistance, Compliance/CRM Programs, E-prescribing Platform Programs & E-vouchers (pharmacy based switched programs). Key differentiators which provide a competitive advantage to our clients are as follows:
EXPERIENCE – 25 year track record of processing claims and reimbursing pharmacies-longest in the industry
ALPHASCRIP PHARMACY NETWORK – Proprietary network reaching 100% of all US pharmacies including Puerto Rico and US Virgin Islands; Chains, Independents and Specialty; Pharmacy Recognized
REPORTING – Customizable, meticulous reporting framework delivered in the desired format
SENIOR LEVEL ACCOUNT MANAGEMENT – Veteran staff provides expert guidance and client-driven program administration
RETURN ON INVESTMENT – Fully transparent pricing model driven by prescription fills and variable-costs generating positive ROI