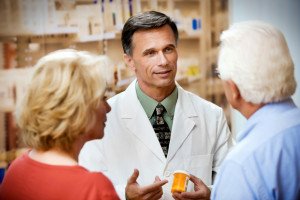 Pharmaceutical Marketing Strategies:
A Pharma Marketing Agency's Take
AlphaScrip has been an industry leader for over 25 years. This experience, and its nationwide pharmacy network, has helped the country's leading pharmaceutical manufacturers apply powerful marketing solutions.As well as promotional programs that build brands and enhance product visibility through samples for healthcare professionals and more. Choose a pharma marketing agency that started as and continues to be a leader in pharmaceutical marketing strategies.
Copay Assistance
AlphaScrip created, in 1991, the copay assistance and voucher business. This results in over 25 years of growth and experience in pharmaceutical marketing strategies. AlphaScrip has renowned experience the ability to work with different marketing platforms, as well as dedication to quality and service excellence. Therefore AlphaScrip will continue to be set apart from its competitors.
Administering voucher and copay program opportunites is AlphaScrip's core business line. While AlphaScrip has the ability to administer all aspects of a program offering throughout all distribution channels, it also has the flexibility to work with other key vendors. The AlphaScrip core product offering includes:Samples for Healthcare Professionals, Copay Assistance, Compliance/CRM Programs, E-prescribing Platform Programs & Evouchers (pharmacy based switched programs). Key differentiators which provide a competitive advantage to our clients are as follows:
EXPERIENCE – 25 year track record of processing claims and reimbursing pharmacies -longest in the industry
ALPHASCRIP PHARMACY NETWORK – Proprietary network reaching 100% of all US pharmacies including Puerto Rico and US Virgin Islands; Chains, Independents and Specialty; Pharmacy Recognized
REPORTING – Flexible, customizable reporting framework delivered in the desired format; fully transparent
SENIOR LEVEL ACCOUNT MANAGEMENT – Innovative and Client-Driven Program Administration
RETURN ON INVESTMENT – Fully transparent pricing model driven by prescription fills and variable-costs generating positive ROI